Statutory Audit
Offices in Manchester & Liverpool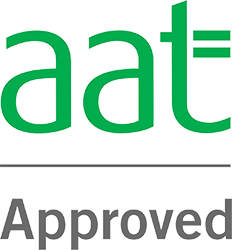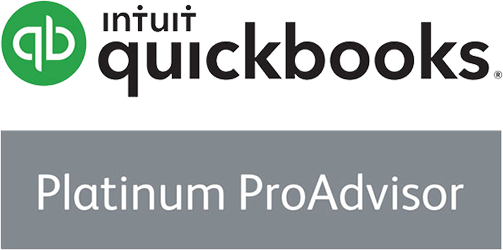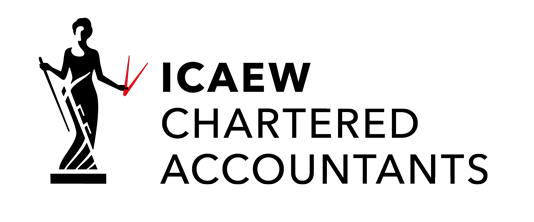 How We Can Help You With Your Audit Process
Here at Williamson & Croft
, we will ensure that your audits are carried out thoroughly using the latest accounting software and technology. 
Our dedicated team of auditors will get under the skin of your business
 to ensure you're as transparent as possible to the relevant stakeholders. An audit process with Williamson & Croft will have your business looking it's financial best.
Our Audit Department has over 15 years of experience in both audit and general practice accounting (business advisory, taxation and forensic accounting amongst other services). This means that they have the skills and knowledge necessary to add value throughout the audit process in terms of providing beneficial advice in areas such as improvements to internal controls, potential corporation and personal tax savings and identifying opportunities for growth or cost savings for your business.
We provide a detailed report at the end of the audit and meet with management to discuss our findings and how these can help the business in its obligations, continued growth and financially.
We utilise the latest cloud-based audit technology to ensure that your audit is completed in the most efficient possible way whilst still maximising the benefits to the business whether we are onsite meeting face-to-face, working remotely with video conferencing systems or most often a combination of both.
Not certain whether you should have an audit – then read on or alternatively contact our office on 0161 399 0121 or our Audit Partner directly at tor.stringfellow@williamsoncroft.co.uk.
Statutory Audits
Whilst there are various exemptions from audit which apply, most companies which do not qualify as small or which are members of a group which prepares consolidated accounts are legally required to have a statutory audit of their financial statements.
Non-Statutory Audits
Alternatively, many businesses which do not require an audit legally choose to have an audit voluntarily due to the below benefits associated with having the financial statements audited, in particular for growing businesses seeking investment, finance or in advance of a potential sale or flotation of a company.
You Look More Credible to Investors, Lenders and Potential Buyers
If you can show that Williamson & Croft's experienced audit team have combed through your financial statements and come to the conclusion that your business is operating correctly then this will, over time, improve your standing in the business marketplace. This is important in dealing with external 3rd parties who have an interest in the business and need to be able to place reliance on the financial information, in particular:
Investors who may be more likely to introduce capital investment into your business if they have the assurance that the financial statements are accurate and are being checked by an independent auditor;
Banks and other lenders who may be more willing to lend on preferential terms to a business with audited accounts on which it can place reliance;
Buyers may be more attracted to a business with audited accounts as they will have the assurance that the results and financial position presented are true and fair; and
If you are considering a future flotation of your business then the float may attract more interest from the market with a history of reliable, audited financial information.
Our audit solution provides you with an opportunity to show that your business is transparent and has nothing to hide.
Increases Stakeholder Confidence
Once an external 3rd party has an interest in your business, whether this is a "business angel" or another investor in capital finance or a bank providing significant lending to the business then often they require that the business obtains an audit of its financial statements to ensure that their interest is being managed properly.
The requirement for an audit can often be written into the terms of the shareholders or other agreement with an investor or in the covenants in a business loan agreement. We can also assist in communicating the results of the audit process and the financial information to the stakeholders in the most useful format.
It Improves Internal Systems Within Your Business and Protects Against Fraud
While it may seem that audits are all about numbers, that's not exactly true. Williamson & Croft will look to gain a working knowledge of your business and how it uses systems and processes. Once we've gained this knowledge then we will then look to identify ways in which your internal processes could be improved and recommend new solutions, making you, your business and your employees more efficient and more secure.
Also, whilst the main purpose of an audit is not the detection of fraud, many of the improvements which we identify will help you in protecting the business from fraudulent transactions whether perpetrated internally or by criminals attacking from outside your organisation.
What is Assurance Engagement?
If you do not want to undertake a full audit of the statutory financial statements of your business but think that you would like some of the benefits of the audit process then perhaps an Assurance Engagement would be ideal for you? An Assurance Engagement will not have as wide a scope as an Audit but will be targeted with agreed-upon procedures to be undertaken by Williamson & Croft to ensure that the advantages to your business are maximised.
At the end of the process, you will receive a detailed report explaining exactly what work was undertaken, the results of the work, any recommendations and advice derived from our work and an "assurance report" which confirms that nothing has been found in our work to indicate that specific areas covered are not materially incorrect.
Examples of specific areas which may be reviewed are:
Controls and systems to identify weaknesses and recommend improvements;
Inventories to confirm the accuracy of stock take procedures and values in accounts;
Tangible and intangible fixed assets to confirm ownership, value and treatment of assets;
Long term contract accounting to ensure systems are in place to properly account for what is often a complex area; and
Other specific balances in the accounts where management wants additional certainty and evidence that they are accurate and processes are robust.
These reports can be not only useful to management but also to external investors, lenders and potential buyers of businesses if they are focused to cover the main balance sheet areas, for example.
Grant Income Assurance Reports
When a business receives grant monies from a government or other agency it is normal for that body to then require some form of assurance that the monies are spent in accordance with the terms of the grant. Williamson & Croft have experience in the provision of these reports and ensuring that the work is undertaken quickly, cost-effectively and to a high standard to ensure that the release of grant funding is not unduly delayed.
How Else Can We Help Your Business?
We are not just experts at conducting audits, at Williamson & Croft we offer a range of accounting and tax services that will ensure your business pays the right amount of tax, is always compliant and is receiving the best advice from our team of expert chartered accountants in Liverpool & Manchester.
Here are some of the other services that we offer:
Accountancy – A results-driven service that will help your business grow in key areas while also providing strategic advice and developing robust, risk-mitigating systems.
Tax – Our tax team will wade through complexities and uncertainties of UK tax legislation to ensure you're paying exactly what you have to and not a penny more.
Advisory – We have the first-hand experience of starting a business, which puts us in a great position to advise you on how best to manage growth, make your mark on the industry and reduce risk.
R&D Tax Credits – Claim back research & development money that you're owed by the government through our R&D tax credit service. You could get back up to 33% of your costs.
Year-End Tax Planning – We'll make sure you're not missing out on any tax relief. We'll help you plan ahead to ensure any benefits you can receive are maximised.
Forensic Accounting – Business valuations for tax planning, business restructuring, potential sale or business/matrimonial divorce purposes as well as a loss of profit claims and other reports.
Proactive and responsive
"I've enjoyed working with the guys at Williamson & Croft. They've been really proactive in providing advice, responsive to my short deadlines and would be happy to recommend them."
Beech Holdings
Professional experts
"We were very impressed with the expertise and professionalism that Williamson & Croft provided to us during our recent group restructuring and we would highly recommend their services."
Telecom Group
Looking for a first-class accountancy service?
© 2023 Williamson & Croft