Manufacturing Accountants
In the fast-paced world of manufacturing, businesses face a multitude of financial complexities that demand expert guidance. This is where our manufacturing accountants step in, armed with the knowledge and experience to navigate the unique challenges specific to your business.
From optimising budgets and managing raw materials to tracking inventory and evaluating product value, we can help your business maintain financial stability and maximise profitability.
So, how can manufacturers effectively navigate these intricate financial matters? Look no further than Williamson & Croft. We offer the tailored accounting solutions you need to stay ahead in the world of manufacturing accounting.
Manufacturing Accountants: Maximising Your Profitability and Staying Compliant
Here at Williamson & Croft, we pride ourselves on being able to support small to medium sized businesses across a wide range of sectors, including the manufacturing industry, to ensure that their accounts are compliant with the relevant statutory reporting and audit requirements. 
Our friendly team of specialised manufacturing accountants can offer your business:
Practical advice on corporation tax, income tax, employment tax, and more
A client-focused service – your success is our priority.
A proactive approach to stock control/management
Tax planning to ensure maximum tax efficiency
Full transparency, giving you a full understanding of your financial stance
Professional standards, ensuring high growth and high performance for your business
How could your small-medium business improve with our accountants?
Since manufacturing is such a unique industry, businesses will find themselves facing many challenges that are bound to complicate things and cause unnecessary stress, which is why it is necessary to have an accountant. 
By doing so, you will be able to obtain a fresh and valuable perspective on the way your business is running, which will in turn allow you to refine your enterprise. Just some of the distinct problems manufacturers face include:
Accounting for raw materials.
Accounting for processing costs.
Working out the value of the finished product.
As manufacturing accountancy experts, here at Williamson & Croft, we will have all of these problems taken care of, reducing any of your financial worries, and providing for a stress-free running of your manufacturing enterprise.
Understanding how accounting services can help you stay compliant
At Williamson & Croft, we offer a wide range of support for clients, and offer specialist tax advice in an array of sectors to maximise the efficiency of your business, and to guarantee you stay compliant and within the law.
We want to make sure that all of our clients are able to make informed decisions about their tax affairs, so that they are able to alleviate the stress associated with complying with often complicated regulations and statutes – by following our advice, they are able to do just that.
What can Williamson & Croft do to help your manufacturing business thrive?
Our specialist manufacturing accountants specialise in the following areas:
Corporation Tax
Income Tax
Capital Gains Tax
Stamp Taxes
Value Added Tax
Employment Taxes
Inheritance Tax
Business acquisitions and disposals for both individuals and companies.
Property transactions.
Share reorganisations.
Succession planning.
Assisting companies with obtaining SEIS/EIS investments and obtaining the individual's associated tax relief.
Income Tax and Capital Gains Tax planning.
Incentivising key personnel using share schemes etc.
Estate and Inheritance Tax planning.
HMRC Clearances and tax relief applications.
R&D Tax Credit claims.
HMRC tax investigations.
As we cover such an extensive range of areas, when you choose to partner with us, you will be freeing up your time so that you can truly focus on your business, without having to endure the stress of trying to stay independently compliant with any statutory regulations and requirements.
Our top of the range accountancy services will also allow you to save your manufacturing business money in many areas by increasing tax efficiency and improving cash flow. We offer invaluable support, provide general business and financial advice, and will work with you to discuss your business decisions and growth plans to ensure that your goals are realised.
But above all, personality is key in any relationship – and that's exactly what you get when you choose Williamson & Croft. 
Working closely with our clients, we recognise the importance of close and communicative partnerships, and pride ourselves on the fact that we are able to establish bespoke and personable relationships with whoever we work with, tailoring our services to accommodate the needs of each individual business, with an unrivalled level of client satisfaction.
Take the hassle out of in-house financial planning and paperwork – talk to us today
Property
Construction
Professional services
Digital & creative
Retail & eCommerce
Technology & software
The public sector
Outsourcing an accountant for your manufacturing business is a fantastic way to optimise your business growth and efficiency, and that is exactly what we seek to achieve here at Williamson & Croft.
Not only are you able to save time so that you can prioritise your focus on your business, but our expert manufacturing accountants are also able to provide invaluable advice that is going to save you money in the long run, so that you can truly realise your business goals, and reduce the burden of financial stress.
Having worked on a vast array of projects, we truly cover all areas when it comes to accountancy. In addition, we also provide a limited range of tax compliance services which include the preparation and submission of complex tax returns, Employment Related Securities returns, or real time Capital Gains returns for UK residential property.
For more information on the comprehensive services we provide, contact us today on Email info@williamsoncroft.co.uk or call us on 0161 399 0121 or 0151 303 3112.
Why Choose Williamson & Croft?
We are an award-winning firm of accountants and tax advisors offering the full range of services to clients within the UK and beyond. This is highlighted by our 5* reviews, and the fact that we are highly recommended by so many of our clients and contacts.
We understand that each client, business and property is unique, with their own commercial, financial, and legal barriers to overcome. We know how to navigate each and every situation that comes our way, always considering how we can add real value.
We work with a wide array of real estate businesses from commercial and residential developers, institutional investors, lenders, property management and other professional service providers through to commercial and private landlords, providing them with key services covering accounting, tax, and advisory.
We are easily found in Manchester and Liverpool and it would be great to arrange a meeting to discuss your business and for you to meet the team who will be assisting you.
Clients look for more than accounting services from their trusted accountants. Timely advice, recommendations, wider service offerings, or access to a network of trusted specialists can make a significant difference to your business and improve your professional...
read more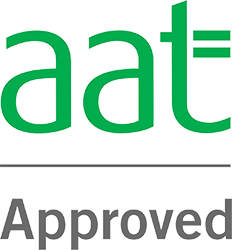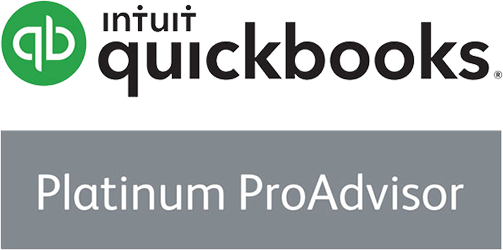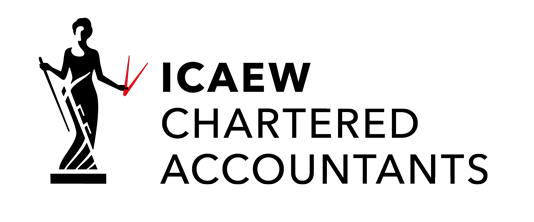 Looking for a first-class accountancy service?
© 2023 Williamson & Croft