Chartered Accountants Serving Businesses on the Wirral
Why partner with Williamson & Croft?
• Benefit from a client-centric approach that puts your needs and objectives at the heart of the service that we deliver.
• Gain advice and information that is bespoke to your circumstances and results-driven.
• We'll align our goals with yours to help your business succeed.
• Our team are extremely approachable and responsive – we're always on hand whenever you need us.
• Ensure you're compliant with the relevant financial rules and regulations that we can assist you with.
Reliable Accountancy Services on The Wirral
As your company scales, your finances will broaden. This is an inevitable part of business growth, and it could certainly test your knowledge and expertise when it comes to handling your finances correctly. Without the right knowledge and advice, oversights and accounting errors could become an issue. With that in mind, it's important to have a reliable source of information and advice regarding handling your finances. That's exactly where we're on hand to help.
We understand that business owners can be preoccupied with other important aspects of their business, so we'll ensure that we're there to support you with your finances. That way, you can make informed decisions and ensure that all financial and accountancy tasks are completed as they should be.
Here at Williamson & Croft, every service is delivered with the goals of business owners in mind. We know that a 'one size fits all' approach doesn't work in accountancy – every business within our client base is different, and subsequently, every set of business goals is different. That's why we tailor our approach accordingly. Whether you come to us for transaction services – such as due diligence transaction readiness and preparation, or Share Purchase Agreement (SPA) reviews, forensic accounting, or more generic needs such as cloud accounting and payroll solutions, you can rest assured that you'll receive a personalised service of the highest standard.
Accountancy Services That You Can Trust
Putting our expert advice into practice will give you peace of mind where your finances are concerned – with our expertise and experience, attention to detail, and our access to a range of useful resources, we can make sure we assist you with a range of financial responsibilities which will ultimately help you to achieve your business objectives. Whilst we approach every single task with the professionalism that is expected, we understand that every business will have a different set of tasks and responsibilities. Because our accountants have experience in a variety of industries, this allows us to tailor our approach accordingly. 
Above all, working with us ensures that your financial matters are being taken care of to the highest standard. When you work with Williamson & Croft, your finances are in safe hands.
From tax planning services to assistance with your tax returns, our advisory team provides a service that's bespoke to each individual client. Not only does this provide you with an invaluable experience, but it means that your dedicated accountant really will help you to make informed decisions based on your own circumstances.
We can advise businesses on the following:
Capital gains tax
HMRC tax investigations
Income tax
Planning annual corporate tax
Property transactions
R&D tax credit claims
Stamp Duty Land Tax (SDLT)
Succession planning
Tax due diligence on acquisitions
VAT advisory
By considering our tax services as part of your business strategy, you can ensure that your corporate tax is efficiently and effectively handled. Whether you need assistance with tax planning or tax advice that's about an event, a project, your personal affairs or your business transactions, we're here to support you.
Better still, we'll guide you through all the relevant regulations to ensure that you're compliant at all times. We'll also ensure that we're continuously looking to identify areas for improvement – this is just one of the many benefits that a proactive approach brings to our clients across several sectors.
We think that successful businesses are robust, can outperform the competition, and have the ability to reward their teams. Yet when most businesses strive to do this, they rarely consider an effective accountancy or tax solution as a way to help. Thanks to our expertise in tax and strategy, reporting and advising, we'll ensure that everything we do and advise is built on the belief that it will help your business to become more successful, beat the competition, reward your team, and become increasingly robust, regardless of the industry that you operate in. We do this with bespoke accounting packages that are built around your circumstances and needs.
But, we don't always work in isolation. Here at Williamson & Croft, we have built strong relationships over the years, with other professionals in the areas that we operate in – including Liverpool, St Helens and The Wirral. These professionals include, but are not limited to, those in the legal industry, mortgage advisors, commercial finance brokers, and financial advisors.
Please note that we always look at reciprocal work for our partners and operate a referral scheme. For more information about this, get in touch with us.
Provided an excellent service
We have worked in partnership with Williamson & Croft for around 4 years after both firms set out in business at a similar time. They have helped a number of our clients which we have referred across and they have always provided an excellent service too, especially in the property and construction sector. They have also been pro-active at finding reciprocal opportunities for ourselves which not all accountancy firms go out of their way to do.
Melius Finance Ltd
Fantastic service
Fantastic service. Williamson & Croft have helped us grow as a business and we would recommend them highly to anyone. The whole team are always helpful and informative.
Culture City Limited
The Substantial Shareholding Exemption (SSE) is designed to provide tax relief for companies when they sell shares in another company. Its primary...
read more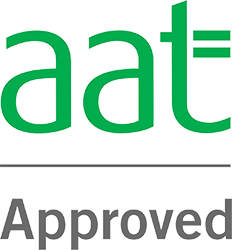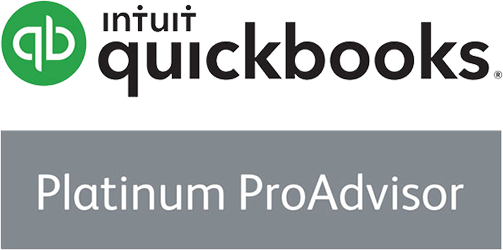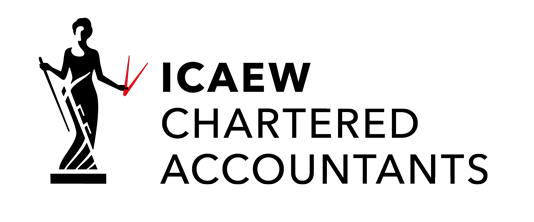 Looking for a first-class accountancy service?
© 2023 Williamson & Croft