Commercial due diligence is the process that a business or individual is expected to undertake before entering an agreement or contract with another business or a buyer. 
Through this process, you can analyse a target company from a commercial perspective to see if it will pose a financial risk or not. 
At Williamson & Croft, our team of qualified accountants are ready to support you as you undergo the commercial due diligence process. We will help you to identify any risks or possible concerns, thus providing you with the comfort and peace of mind to enable the sales process to be completed as smoothly as possible.
What is Commercial Due Diligence?
Commercial due diligence is set up by a potential buyer in order to discover a range of important information about the potential of the target company and whether they're an attractive investment opportunity. This process gives an insight into the commercial expertise of the company and whether they have
any financial issues or regulatory issues
, for example. 
The overall aim of commercial due diligence is to give the prospective buyers an idea of the company as a whole based on its market positioning and business plans. Also, it will explore how the company is likely to change in the following years so that the buyers know whether it's a worthy investment. 
In the same way that customer due diligence is meant to help financial organisations find out whether or not their customers are being honest about who they say they are and work out the level of risk that they present, commercial due diligence provides the same kind of information about companies. It will verify the nature of their business and determine any potential risks. 
Investment decisions or deals should never be made before a diligence team has carried out a professional and detailed diligence process.
Why is Due Diligence Important?
As target companies are not required by law to make potential buyers aware of any business liabilities that might have an impact on the investor's view of the success of the business, it's especially important that the buyer is thorough when undertaking their own consultation of the target business. 
This process will give the potential investor knowledge that will enable them to ensure that the target business meets the growth goals and objectives of the investment organisation. Sometimes the due diligence reports will highlight valuable issues such as a lack of sector expertise. 
In doing so, the investment company can then take risk management steps if they decide to go ahead with the investment or decide not to invest after all. 
Without this knowledge, business leaders may find themselves investing in companies that hinder their progress or otherwise disadvantage them after they've signed a contract. 
Additionally, the due diligence process brings the assets of the target business to light and shows factors that the buyer may rely upon in time in order to continue the success of the business. 
Although several individuals wish to make due diligence consulting a shorter process to enable acquisition to be reached sooner, thorough due diligence guidance is essential to ensure that investors are likely to be successful when merging with or taking over businesses for sale. 
Finally, due diligence is imperative for finding and overcoming obstacles that might otherwise get in the way of a successful acquisition.  When buyers are aware of obstacles before the investment process officially begins, they are able to work out how best to deal with them in order to get the most success out of the provisional investment thesis.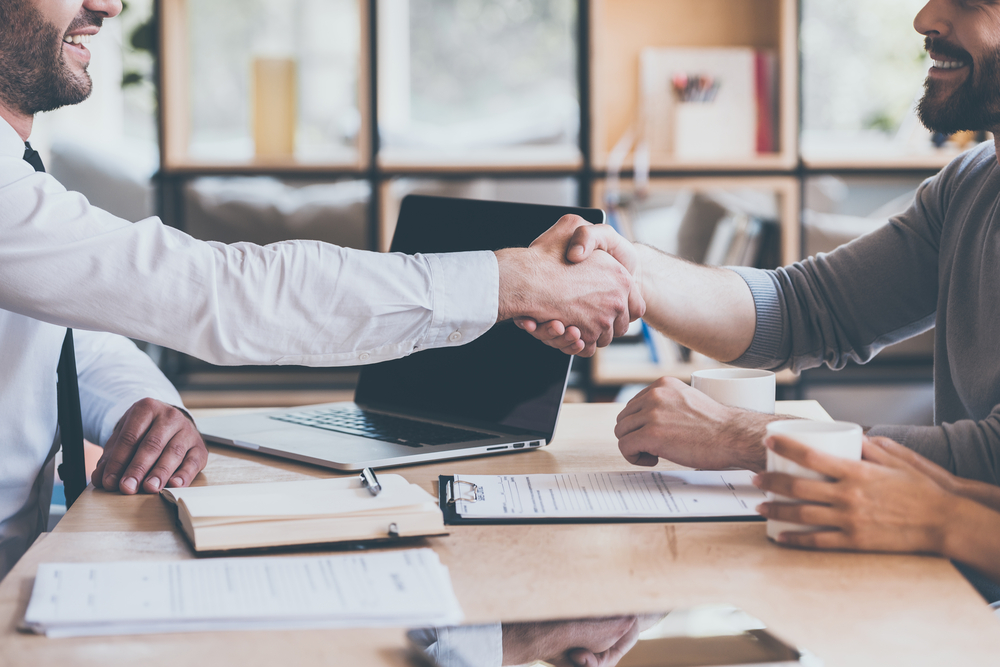 Who undertakes commercial due diligence?
The majority of commercial due diligence is undertaken by corporations or private equity firms, and the process itself is more often than not conducted by a third-party firm such as the qualified team of accounts here at Williamson & Croft. 
The main reason for this is that the potential buyer usually doesn't have enough time or specialist expertise to carry out a suitably thorough analysis of the target company. 
Also, outsourcing the task to specialised diligent consultants ensures that the diligence reports will be completed by someone impartial to the views of the business and the wider business model.
What does the commerical due diligence process look like?
Put simply, there are three main stages in the commercial due diligence process. This will be:
Stage one:

The initial meeting between the potential buyer and the hired third party.

Stage two:

The commercial due diligence report is created by the third party. This is a long process and there'll be more on this below. 

Stage three:

The report is reviewed by the investor, and they'll have the chance to analyse the findings before making a final decision regarding their purchase. 
The purpose of commercial due diligence is to ensure the successful sale or partnership of companies, but it can also help possible investors to gain a better understanding of operational or financial risks that their companies may face. This should be an ongoing process to ensure that the risk profiles of companies haven't changed. 
The process starts once both parties have agreed to a deal and have signed a letter of intent rather than a binding agreement. 
The letter of intent
The letter of intent outlines the intent of both parties along with the rules of the negotiation period and the basic details of the final deal. This letter shows that a buyer is serious about a purchase, but it is not legally binding. 
Although the due diligence process is extremely comprehensive, the process should last no more than 60 days but 30 at a minimum.
Due diligence steps, policies and procedures?
Firstly, the project goals are evaluated. In short, this means that the third party will work out what they need to gain from the process. 
The next step comprises a financial record audit to work out the financial health and stability of the company. This financial due diligence checklist gives a more in-depth idea of which items will be included in the inspection. 
As you might have guessed, there is then a thorough inspection of the documents to allow the buyer to gain a clear understanding of the value that the target company could bring. 
The business plans are then analysed to assess how well their business model and goals match up to that of the investor. 
The final two steps of the process concern an evaluation of the total findings and working out exactly how much the investor is willing to offer during the negotiation. If the investor is happy to go ahead, a risk management strategy needs to be completed in order to protect against any risks that may be associated with the business deal.
The due diligence report is necessary for the business deal to be closed. It consists of a host of questions that are used to evaluate the overall transaction. Here are the sections of a due diligence report and what they involve.
Corporate records: This includes the existence of warrants, copies of correspondence with shareholders, etc.
Financial information: Again, this includes copies of correspondence with auditors and management, tax returns for the past five years and copies of audited financial statements

. 
Employment and labour: A list of all employees, job functions, employee handbooks, codes of conduct, documents detailing profit sharing, pensions, etc,. will all need to be supplied for this part of the report.
Real estate: This section would include the address and legal description of all real property along with copies of appraisals and title insurance policies as a minimum.
Agreements: Simply, all agreements entered into by the company.
Supplier and customer information: Lists of all material customers, suppliers and correspondence with them related to complaints are included.
Legal: The final section comprises copies of each document filed with government agencies, copies of all government licences, environmental liability assessments and environmental compliance audits.
What are the benefits of commerical due diligence?
There are four fundamental benefits of why commercial due diligence matters.
Being able to make an informed deal 
The analytical part of acquiring a company can give the shareholder an advantage over the vendor during negotiations. Commercial due diligence will supply the shareholder with all the necessary information to ensure that the price of the negotiation is as accurate as possible. 
Peace of mind of a good investment 
The commercial due diligence report is a great way to convince loan companies that the investment is actually worth the money. Not only this, but knowing everything about a company – both pros and cons – gives you an even playing field when it comes to making decisions about whether the company is worth investing in, depending on your business goals.  
Forecast the long-term success of the company 
Having an in-depth synopsis of the target company's strengths and weaknesses will enable any potential buyers to better predict the future success and profits of the company. 
Learning about the influence of competitors
The diligence report gives an idea of the effect that a target company's competitors are likely to have on the general market. This is important because it allows you to assess potential development and market approaches. 
Having a clear knowledge of the intensity of the market competition will help investors to make a decision about whether or not the target business is worth investing in.
Looking for commercial due diligence support? We're by your side
As part of
Williamson & Croft's comprehensive transaction services
, we collate resources and expertise to make bespoke solutions for the specific needs of each client, helping them to make educated decisions on their investments. 
We can help with a range of services, including buy-side diligence, as well as sell-side diligence services for clients who are interested in learning more about the financial risks and benefits that come with an acquisition or disposal. 
Not only this, but we offer accurate business valuations carried out by experts to help you find out the market value of your business.  
Our transaction service specialists provide personalised and reliable client support. No matter the size of your business, our specialists have the resources to provide the right solutions. 
Qualified accountants that get results
As present, we have helped a vast range of clients from small and family-owned businesses to large global enterprises find solutions that work for them. 
During 2021 alone, we provided Transaction Services Support for deals worth approximately £20 million. If this doesn't demonstrate our dedication to helping our customers accomplish their goals,, we don't know what does! 
We know that a successful outcome relies on clever and informed decisions. So, if you're interested in learning more about how our comprehensive services work or if you'd like to have a conversation about how our bespoke transaction services can benefit you, don't hesitate to get in touch today to see how our experts might help support your business. 
At Williamson & Croft, our experts are on hand to assist, advise, and answer any questions you might have, whenever you might need a little extra help. 
For our Manchester office, please call 0161 399 0121, or 0151 303 3112 for Liverpool. Or, alternatively, fill out our convenient online contact form.
The Substantial Shareholding Exemption (SSE) is designed to provide tax relief for companies when they sell shares in another company. Its primary...
read more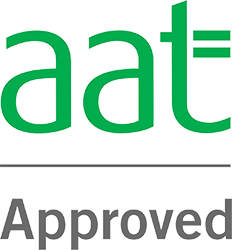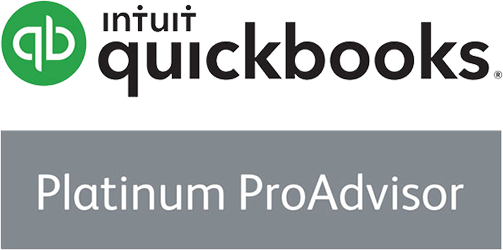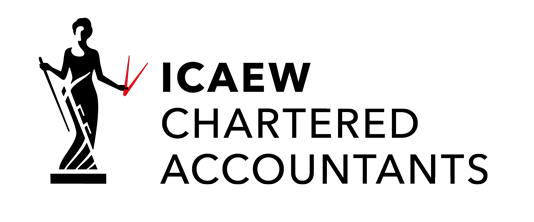 Looking for a first-class accountancy service?
© 2023 Williamson & Croft