If you're considering selling your business, vendor due diligence is vital in ensuring that your sale goes as smoothly as possible. It can also be a critical part of a disposal process and should be considered as an option by any vendor or company looking for investment.
In order to accurately undergo the due diligence process, businesses need to understand what kind of information is needed to demonstrate their financial risk – or lack thereof – and how that information is collected. 
But, first of all, do you know what vendor due diligence is and when it might be needed? Here's all you need to know about vendor due diligence.
If you're looking to carry out due diligence, the expert team at WIlliamson & Croft are here to help you. Contact us now to learn more about our transaction advisory services.
What is Vendor Due Diligence?
Vendor due diligence is performed by a business before a sale or partnership. In the same way that customer due diligence helps financial organisations find out whether or not their customers are being honest about who they say they are – and work out the level of risk that they present – vendor due diligence provides the same kind of information about companies. 
In other words, vendor due diligence will verify the nature of a business and determine any potential risks. 
Typically, vendor due diligence involves the following: 
The vendor (company) gets a third party to undergo the due diligence process in the form of an internal audit. The third party must be independent, impartial and, of course, qualified to conduct the audit. 
Here at Williamson & Croft, our financial experts are qualified to undergo all kinds of audits and due diligence investigations on your behalf.
The third party conducts their audit before any sale or partnership is arranged.
The third party produces a draft vendor due diligence report on behalf of the company. This draft is shown to all potential partners or the potential buyer. 
After the sale or partnership is complete, the buyer will receive a final version of the vendor due diligence report.
What Does Vendor Due Diligence Involve?
Vendor due diligence places obligations on the third-party auditor and the main target company. It entails a whole range of important business considerations. The information and processes that the process requires include, but are not limited to, the following: 
General information from the target company such as geographic location, legal status, operational capacity, and so on 

Beneficial ownership of the target company 

The target company's historical financial information

The target company's cash flow, including expenditure on major assets 

An evaluation of inherent risk and estimated growth 

Any debts, contingencies or liabilities of the target company 

The target company's operational compliance performance, including any liability insurance
The purpose of vendor due diligence is to ensure the successful sale or partnership of companies, but it can also help vendors to gain a better understanding of operational risks that their companies face. This should be an ongoing process to ensure that the risk profiles of companies haven't changed. 
The process starts once both parties have agreed to a deal and have signed a letter of intent, rather than a binding agreement. The letter of intent outlines the intent of both parties along with the rules of the negotiation period and the basic details of the final deal. Although this letter shows that a buyer is serious about a purchase, it's not legally binding. 
To give you a quick rundown of all the key considerations, here are the main elements of due diligence questionnaires:
General elements 
General records are examined, setting the stage for more detailed due diligence investigations to run smoothly. 
Ownership 
The structure of a company is explored from a personnel perspective, providing information about the ownership of the business, managing directors, stakeholders, and so on. 
Regulation and compliance 
Any regulatory or compliance issues with the target company's management team are assessed, and any risks are looked into. 
Administrative 
Occupancy rate and business facilities are covered in this section; its purpose is to essentially gather and confirm a wide range of general administrative information. 
Financial 
The seller's financial performance is confirmed through a financial review consisting of an examination of historical financial statements, business plans, budgets, and so on. Again, the main objective is to identify any liabilities and understand the financial position of the target company. 
Operational 
Operational processes are examined to identify risks that may be happening as a result of the functioning of the business unit and security teams. 
Tax
Tax documents are explored to ensure that there aren't any unreported tax liabilities or payroll tax errors that could put potential acquirers at risk. 
Legal
Another thing on the diligence checklist is a review of any legal matters regarding the company. Post-transaction, the buyer will be liable for any obligations or restrictions. 
Technological 
The company's IT assets are analysed to assess things like sustainability, scalability and costs, as well as how well systems would be able to integrate into the buyer's company itself. Sanction lists are also checked along with key watch lists and law enforcement lists.
Why is Due Diligence an Important Process?
The purpose of vendor due diligence is to ensure the successful sale or partnership of companies, but it can also help vendors to gain a better understanding of operational risks that their companies face. This should be an ongoing process to ensure that the risk profiles of companies haven't changed.
The overarching reason that due diligence is so important is that it helps to protect your business. There are many different ways that the future of your business can be put at risk – from cyber risks to reputational risks, the potential issues you could face can come from any direction. 
So, taking some time to research and find out more about how you can carry out a kind of risk assessment on your business is vital. 
Without due diligence, you may find that you're liable for something you had no intention of causing and have to pay financial compensation. The sum may be small and manageable, but it could equally be disastrous. That alone makes due diligence well worth researching. 
Due diligence is important in every aspect of your business, but some of the more common ways it's likely to be revealed are outlined below. 
Legal and environmental
It's a legal requirement to comply with UK laws, especially those laws that affect businesses such as anti-discrimination legislation and staffing and wage standards, for example. 
Financial 
For your own business, this means making sure you are profitable and that your financing methods are manageable. 
For other businesses, it means looking at what the business publishes in their accounts and what value it holds in contrast with the rest of the market. 
Human resources 
This generally involves making sure that the staff you are interviewing are qualified and equipped to work in your business because you have a duty of care. Obviously, this differs depending on your business, but this is ultimately to protect your business interests from key issues that are likely to affect the running and safety of your organisation.
What Challenges Might You Face As a Vendor?
You may experience challenges if you plan to dispose of a part of the company as per your business plan. This includes disposing of entire individual business units and selling any existing assets you might have. 
If you're part way through the process of changing the structure of your company or are planning to change your goals, you might also experience some challenges. 
Further, if you want to reshape your portfolio to ensure it focuses on your core businesses or if you want to return shareholder value, it's likely you will come across some issues.
What are Vendor Due Diligence Risks?
Often, both sides put too much of their focus on the due diligence process and not enough on recognising the importance of a cultural fit between potential vendors. 
On the other hand, sometimes the target company must be responsive to such a huge volume of questions and requests that it ends up leaving out some of the core operational activities, not to mention that due diligence is very costly. Both sides need lawyers, accountants and an experienced team throughout the sale process. 
In order to justify the expenses and ensure there is enough time for the process to be carried out, both buyer and seller usually agree on what's known as an 'exclusivity period'. Sometimes known as a 'no-shop clause', this prevents sellers from seeking other, more competitive sales or carrying on with other negotiations before the final sales memorandum and incorporation documents are completed. This no-shop clause is generally agreed upon as a kind gesture to the buyer and a way to build strong business relationships. 
However, exclusivity during the due diligence process can often become harmful to the seller. For example, if the deal falls through, they'll have to start over knowing that they have potentially missed out on a better sales price.
So, ultimately, due diligence is a complicated and stressful transaction process for both sides, but without it, the results can be catastrophic. The process allows risks and problems to be identified before a transaction is completed, leading to losses being avoided later on down the line.
Ways to Overcome Potential Challenges
The dedicated team at Williamson & Croft can provide you with vendor due diligence support and general business advice through a mix of experience and expertise. From looking at your business from the perspective of prospective buyers, the team is able to identify third-party cyber risk, your general risk appetite, and any leaks in the sales process. 
Additionally, the comprehensive transaction service that is offered provides you with a team who will advise you throughout the auction process. Here, we will work closely with your other consultants as third-party risk management, recommending remedies to some of these challenges that have been brought to light during the due diligence service. 
The result of this process is to create a framework that draws on the value and strengths of your business and increases the chances of investors being attracted to your company.
Turn to Williamson & Croft for Comprehensive Due Diligence Transaction Services
As part of Williamson & Croft's comprehensive transaction services, we collate resources and expertise to make bespoke solutions for the specific needs of each client, helping them to make smart and educated decisions on their investments. 
We can help with a range of services, including buy-side diligence as well as sell-side diligence services for clients who are interested in learning more about the financial risks and benefits that come with an acquisition or disposal. Not only this, but we offer accurate business valuations carried out by experts to help you find out the market value of your business.  
Our transaction service specialists provide personalised and reliable client support that is always tailored to the unique needs of our clients. No matter the size of your business, our specialists have the resources to provide the right solutions. 
As of right now, we've helped a vast range of clients – from small and family-owned businesses to large global enterprises – find solutions that work for them. During 2021 alone, we provided transaction services support for deals worth approximately £20 million. If this doesn't demonstrate our dedication to helping our customers accomplish, we don't know what does! 
We know that a successful outcome relies on the making of clever decisions, so if you're interested in learning more about how our comprehensive services work or if you'd like to have a conversation about how our bespoke transaction services can benefit you, don't hesitate to get in touch today. 
Please call 0161 399 0121 (Manchester) or 0151 303 3112 (Liverpool), or fill out our online contact form.
The ongoing transformation toward hybrid models in the world of work, catalysed by the enduring impacts of the coronavirus pandemic, necessitates a...
read more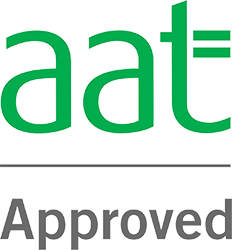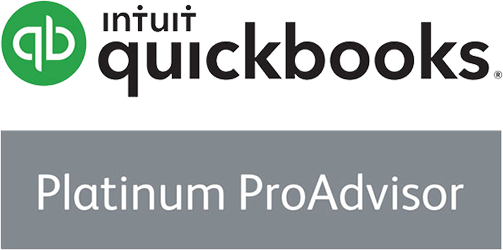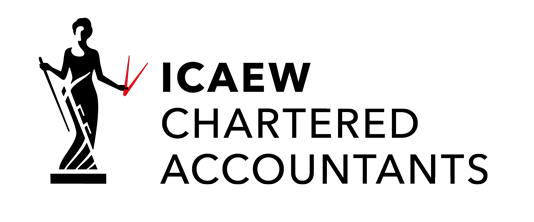 Looking for a first-class accountancy service?
© 2023 Williamson & Croft